Chi sperava in un nuovo abito è stato deluso: si perchè la duchessa di Cambridge, attesa stasera al

Natural History Museum

ha di nuovo optato per un riciclo regale.

Who was hoping for a new dress has been disappointed because the Duchess of Cambridge, expected tonight at the

Natural History Museum

, has again opted for a regal recycling.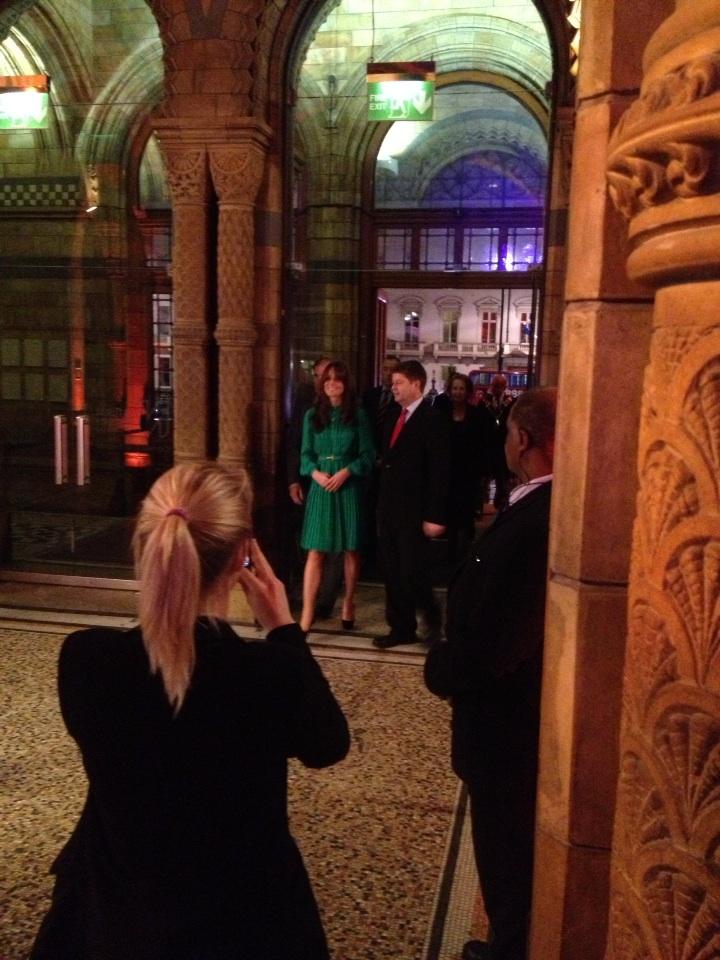 Natural History Museum via Twitter
© CAMERA PRESS

Grazia UK
David Wilkinson via Twitter

Kate è arrivata in serata al famoso museo londinese per l'inaugurazione della nuova

Treasure Gallery

: un impegno ufficiale in solitaria che ha visto anche la duchessa cimentarsi nel suo terzo discorso pubblico.

Kate arrived in the evening at the famous London museum for theopening of the new

Treasure Gallery

: an official solo commitment during which the Duchess has been engaged also in her third public speech.
Twitter Regal Eyes
Grazia
Zed Jameson via Grazia
Via Like a Princess Facebook
L'abito è, come già accennato, una vecchia conoscenza: per l'occasione la duchessa ha riciclato il

Cabbage Peace and Love Mulberry Dress

che in realtà avevamo solo intravisto durante la serata di gala dedicata alla stampa e tenutasi a Buckingham Palace lo scorso 14 gennaio .
The dress is, as already mentioned, is a recycle, the Duchess rewore the

Cabbage Mulberry Peace and Love Dress

that we had only glimpsed during the gala evening for the press held at Buckingham Palace last 14 January.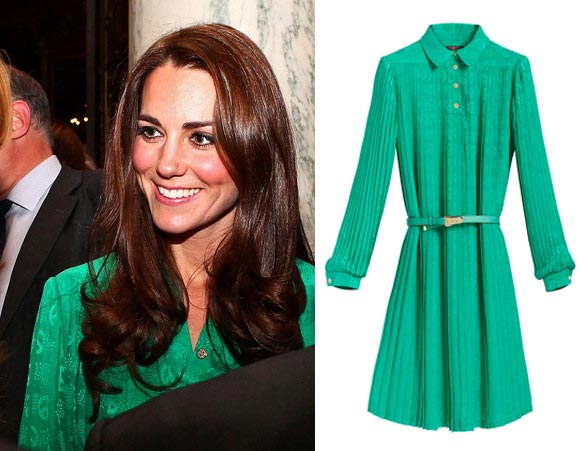 Fashionista




Calzature

Jimmy Choo Cosmic Pumps




Shoes

Jimmy Choo Cosmic Pumps
Vecchio abito ma
nuovissimo taglio di capelli
e acconciatura: si perchè se già 3 giorni fa avevamo notato il nuovo taglio, stasera la duchessa ha optato per un look arricciato che rende la frangia ancora più corte e le da un aria molto da Charlie's Angel. Che ne pensate della nuova acconciatura della nostra Kate?
Old dress but

new haircut and hairstyle

: yes because if we had already the chance three days ago to notice the new cut, tonight the duchess opted for a curly look that makes the fringe even shorter and the air a Charlie's Angel's style. What do you think of the new hairstyle of our Kate?
Getty via Tumblr
Pur non essendo decisamente una fan di questo abito, il nuovo taglio le dona un'aria molto più giovane e sbarazzina: un look decisamente meno formale del solito.
Honestly Im not a big fan of the dress but In my opinion the new haircut gives her a look much younger and saucy: a look certainly less formal than usual.
Se il video del discorso verrà pubblicato aggiornerò subito il post, quindi reste nei paraggi.
If the video of her Speech will come out I'll post it right away, stay tuned